F456
MGT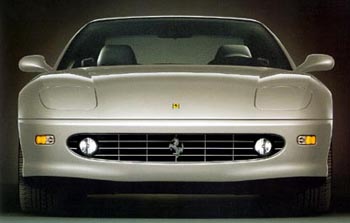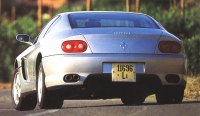 The 456M in GT and GTA version represents the evolution of a model, that has always been appreciated by those wanting a four-seater Ferrari with diverse sporting ability. Continuing a Ferrari tradition of 2+2 berlinetta, the 456M (M means Modified) represents the optimum level between the performance of a 12-cylinder Ferrari and the comfort of a GT car.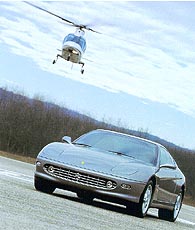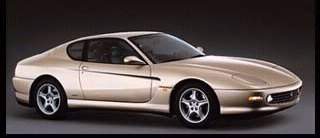 With the 456, the quality of the Pininfarina styling was so fine it would have been extremely hard to design the whole car again. Evolution was chosen to improve and refine the mechanical and aerodynamic features, while keeping the successful technical interpretation based on the V12, 442 CV front engine, coupled to a rear transmission unit.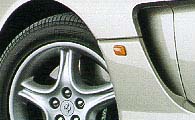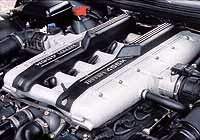 The details needed to produce the 456M have produced aerodynamic and thermal improvements due in part to some style modifications, better comfort and more functional features of the driver's compartment, a rationalizing of the cabin space, along with an increase in driveability performance, ergonomics and safety.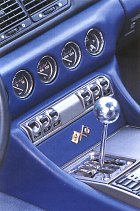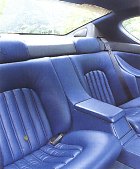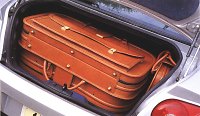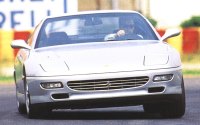 Test Drive by AutoCar
| | |
| --- | --- |
| Test | F456 GT |
| Max Speed | 186+ |
| 0-60 mph | 5.1 |
| 0-100 mph | 11.6 |
| 30-70 mph | 4.1 |
| 50-70 mph | 7.2 |
| 60-0 mph | - |
| Power (bhp) | 442 |
| Torque (lb/ft) | 405 |
| Mph/1000 rpm | 25.3 |
| Test/touring mpg | 12/16 |
| Weight (kg) | 1823 |
| Test date | 18.5.94 |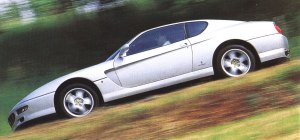 ---